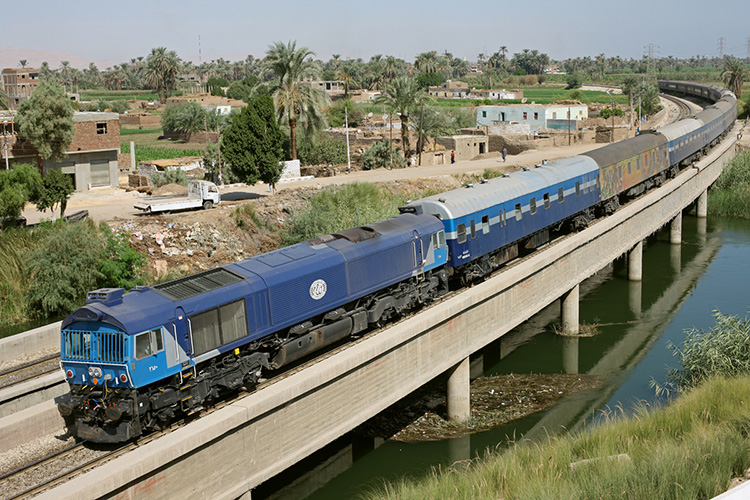 In short
In 2007 EMD received an order from the Egyptian National Railways (ENR) for 40 JT42CWRM locomotives. The locos, which were delivered in 2009, have been modified by EMD to cope with the harsh environment in the Egyptian desert. Especially the front ends of these locos show that they are not standard JT42CWRM units. Their main role is to provide traction for passenger trains.
An extra locomotive was ordered in 2008 for driver training purposes. It received the non-standard designation AAST2, which indicates that it's a training unit.
All units arrived in Egypt by ship via the port of Alexandria. The delivery took place in three tranches of 15, 10 and 16 units respectively. Training unit AAST2 was included in the last tranche, that arrived early October 2009. The arrival of the first 15 units took place somewhere between March and May 2009, while the second batch was delivered on 08 July 2009.
1st order (20078963)
40 locomotives
Order date: __.__.2007
Delivery period: 0x.2009 - 10.2009
> Designation: 2124 - 2163
2nd order (20088096)
1 locomotive (training unit)
Order date: __.__.2008
Delivery date: __.__.2009
> Designation: AAST2